Steel Soffit Panels
Metal soffit panels are an attractive and highly durable option for your roofing needs. They provide you with long-lasting protection from the elements and come in a variety of styles, colors and textures to match any design. At BRS Roofing Supply, we're proud to be able to offer our clients throughout Atlanta quality metal soffit panels at great prices. Shop online with us today and get the best materials for your next project!
Steel Soffit is a heavy gauge soffit and wall system. A concealed fastening flange allows speedy installation while coordinating flashing completes the package.
---
Design & Size Of Steel Soffit Panels
Metal soffit panels come in a variety of different designs and sizes, making them perfect for any roofing project. Whether you're looking for a simple rectangle panel or more ornate patterned panels, we have something to fit your needs. In addition, they are available in standard sizes that make installation easy and efficient. We provide Steel Soffit custom cut to the inch per specifications. Lengths are available from 3′ up to 35′. Panels can be installed horizontally or vertically. Steel Soffit comes in 24 gauge standard.
Our experienced team can help you select the right size panel that fits your preferences and budget.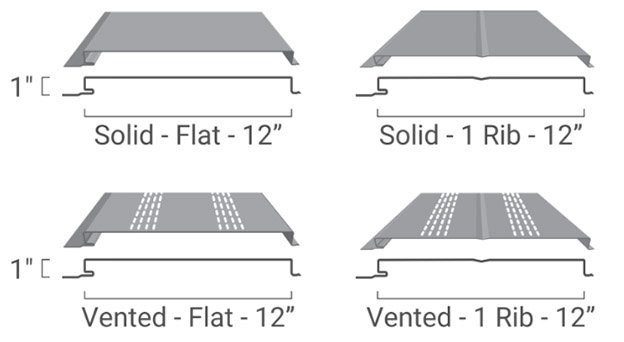 Size :

12" Width (Coverage)
Cut to Inch From 3'-35'

Gauge & Weight

24 Gauge - 1.38 Lb / Sq Ft
Steel Soffit Panels Warranty
At BRS Roofing Supply, we offer a 40 years warranty for all our metal soffit panels. This warranty covers material defects and manufacturing errors that affect the performance of our products.  We stand behind our products and aim to provide the best service to all our customers – shop with us today!
Finish & Warranty

Painted: 40 years
Galvalume: 25 years
Purpose & Use Steel Soffit Panels
Metal soffit panels are a versatile material used for a variety of purposes. This includes decorative facades, rain screens, shelter covers, and even shading systems. In addition, metal soffit panels can be further customized to complement the appearance of any building. They are an ideal choice for exterior decor due to their durability, low maintenance costs, and resistance to rot and pests. 
Steel Soffit is a hidden fastened soffit and wall panel most commonly used in commercial applications.
Metal Soffit panels can be installed over open framing or solid decking.
Contact BRS Roofing Supply for more information about our quality metal soffit panels today!
Minimum Slope

N/A

Substrate

Solid Deck Open Frame

Intent

Commercial Industrial
---

Brite

Ash

Slate Gray

Smoke

Sand

Beige

Tudor

Terratone

Bronze

Dark Bronze

Autumn

Roman

Verdigris

Evergreen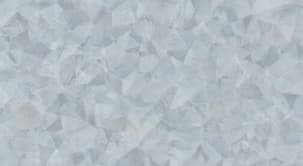 Galvalume (Non-Painted)
Metal soffit panels come in a variety of colors and finishes to complement any building appearance. Our most popular offerings include galvanized steel, pre-painted galvalume, vinyl coated steel, aluminum, and copper. Depending on the specific application, metal soffit panels can offer different levels of corrosion resistance and reflectivity of light. Contact us today to learn more about the various metal soffit panel options available at BRS Roofing Supply!
Energy Star®
Painted R-Panel/PBR-Panel finishes are Energy Star® rated, reflecting 25-67% of the sun's rays.