5v Crimp Metal Roofing Panels
5V Crimp Metal Roofing offers a wide range of benefits. Not only is it both strong and lightweight, but it also provides excellent protection against strong winds and rain. It also has exceptional thermal insulation properties, making it an efficient and cost-effective choice for your home or business. Furthermore, its classic aesthetic will enhance the look of any building!
---
Design & Size Of 5v Crimp Metal Roofing Panels
The design of 5V Crimp metal roofing is ideal for both residential and commercial projects. It features long, symmetrical panels with a curved ridge that runs from the peak of the roof all along the length of the roof. Its rib design restricts airflow under the panels, making it great for windy or wet climates. Additionally, it comes in various lengths and widths to accommodate any size 5V-Crimp's design features five 1/2″ high ribs, two on each side and one in the middle.

Panel Width

24" Width (Coverage) Cut to Inch From 3'-45'

Ribs

3/8

Gauge

9 Gauge - 0.62 lb / Sq Ft
26 Gauge - 0.78 Lb / Sq Ft
5v Crimp Metal Roofing Panels Warranty
When you buy from BRS Roofing Supply, you can be sure that your 5V crimp metal roof is covered by the best warranty in the industry. We offer 40-year warranties on our products to protect the integrity of the roof for decades. Additionally, we provide Snow & Ice Shield protection with every installation to keep snow and ice buildup from causing potential damage or leaks.
Finish & Warranty

Painted: 40 Years
Galvalume: 25 Year
Purpose & Use 5v Crimp Metal Roofing Panels
5V Crimp metal roofing is uniquely designed with a steeply curved "V" profile that makes it perfect for any residential or commercial application. It has enhanced sound absorption, superior longevity and durability, and provides superior performance against wind uplift. In addition, it's lightweight and easier to install than traditional roofing materials.
Minimum Slope

3:12

Substrate

Solid Deck

Intent

Residential, Commercial
---

Arctic White (26ga)

Sahara Tan (26ga)

Burnished Slate (26ga)

Patriot Red (26ga)

Marine Green (26ga)

Green (26ga, 29ga)

Gallery Blue (26ga)

White (29ga)

Barn Red (29ga)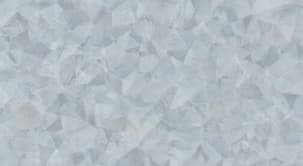 Galvalume (Non-Painted)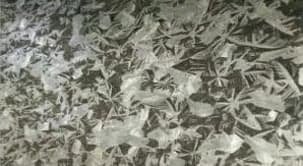 Galvanized (Non-Painted, Availability Varies)

Light Stone (Availability Varies)

Brown (Availability Varies)

Burgundy (Availability Varies)

Hawaiian Blue (Availability Varies)

Charcoal (Availability Varies)

Ash Grey (Availability Varies)

Black (Availability Varies)
BRS Roofing Supply has a wide selection of 5V Crimp Metal Roofing in various colors and styles to meet any aesthetic needs. Our color collection includes classic shades such as Forest Green, Charcoal Gray, and Terra Cotta as well as more popular options like Heather Tan, Harvest Wheat, Buckskin, and Bronze. With our variety of hues and shades you can find the perfect combination for your home or business's exterior.
Energy Star®
Painted R-Panel/PBR-Panel finishes are Energy Star® rated, reflecting 25-67% of the sun's rays.