2.5 Corrugated Metal Panels
Corrugated metal roofing is an efficient and cost-effective solution for both residential and commercial buildings. Our 2.5 corrugated metal panels provide superior protection, lasting up to three times longer than traditional asphalt shingles. With its interlocking design providing exceptional strength and durability, our 2.5 corrugated metal roofing will protect your home or business for many years to come. Contact us today for a free quote!
---
Design & Size Of 2.5 Corrugated Metal Panels
Our 2.5" corrugated metal roofing is designed for areas that receive up to two and a half inches of annual rainfall and is popular for its design flexibility. It's available in various colors and sizes.
We provide 2.5″ Corrugated cut to the inch per specification. 2.5″ Corrugated design features 1/2″ high ribs, spaced 2.67″ on center. On roofs, ribs are lapped 2 ribs, providing a 21.33″ coverage width. On walls, ribs are lapped 1 rib, providing a 24″ coverage width. Our 2.5 panel metal is highly resistant to any exposure elements – such as wind, hail, fire etc. providing tranquil comfort whether you need a roof update or an entirely new roof system installation.

Panel Width

Size Roof: 21.33" Width, Walls: 24" Width (Coverage)

Ribs

1/2

Guage

29 Gauge - 0.70 Lb / Sq Ft
26 Gauge - 0.90 Lb / Sq Ft
2.5 Corrugated Metal Panels Warranty
To ensure our customers feel secure with their purchase, all of our 2.5″  corrugated metal roofing purchases come with a 40-year warranty. So you can rest assured knowing you made the right choice with BRS Roofing Supply Atlanta!
Finish & Warranty

Painted: 40 Years
Galvalume: 25 Years
Purpose & Use 2.5 Corrugated Metal Panels
2.5″ corrugated metal roofing panels are an excellent choice for a variety of commercial and residential applications. This type of metal roof is known for its exceptional durability, strength, and affordability – making it ideal for any weather conditions. The light weight of the material also makes it easy to install, providing years of reliable protection against the elements.
Common uses for 2.5″ Corrugated include walls, ceilings, siding, and roofing. Painted, Galvalume, and galvanized finishes completely change the look and style of a project.
Minimum Slope

3:12

Substrate

Solid Deck Open Frame

Intent

Residential, Commercial
---

Arctic White (26ga)

Sahara Tan (26ga)

Burnished Slate (26ga)

Patriot Red (26ga)

Marine Green (26ga)

Green (26ga, 29ga)

Gallery Blue (26ga)

White (29ga)

Barn Red (29ga)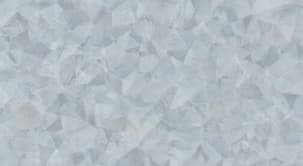 Galvalume (Non-Painted)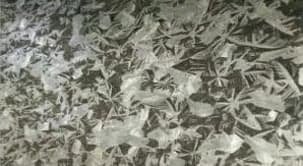 Galvanized (Non-Painted, Availability Varies)

Light Stone (Availability Varies)

Brown (Availability Varies)

Burgundy (Availability Varies)

Hawaiian Blue (Availability Varies)

Charcoal (Availability Varies)

Ash Grey (Availability Varies)

Black (Availability Varies)
25" corrugated metal roofing comes in a variety of colors and finishes, allowing you to create the look that best suits your project needs. Choose from bare metal, galvanized steel, acrylic coated, or painted for your metal roofing needs. Pre-painted coating is fade resistant and can provide added protection from the elements as well. Whatever your choice, our advanced manufacturing process ensures long lasting results.
Energy Star®
Painted R-Panel/PBR-Panel finishes are Energy Star® rated, reflecting 25-67% of the sun's rays.