Central-Loc Roof Panel
For reliable and cost-effective roofing supplies in Atlanta, look no further than Central-Loc Metal Panels. This durable, high quality product is designed to meet all your BRS Roofing Supply needs. Check out the best prices available today!
Central-Loc Metal Panels are designed to provide superior performance and durability for your BRS Roofing Supply needs. With its strong bond system, it can handle the toughest weather conditions in Atlanta. The metal panels have been tested to withstand winds up to 160 miles per hour and are fire resistant. Invest in these high quality supplies today and get the most out of your roofing investment.
---
Design & Size Of Central-Loc Roof Panel
Central-Loc is designed first and foremost for commercial low slope applications. Massive 3″ ribs and factory applied sealant ensure a tight seal on slopes as low as 0.25:12
Central-Loc Metal Panels come in a variety of sizes and designs to fit any roofing needs. From traditional Shingle panels to standing seam, tile style and other profiles, the panels can be cut to meet your exact requirements for a perfect fit. Not only do these metal panels look great, but they provide maximum protection against the elements in Atlanta's changing weather. Enjoy security and peace-of-mind with an attractive design that will last for years.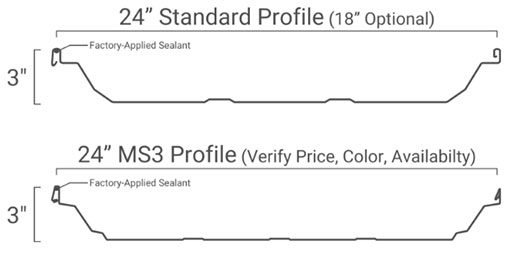 Size

24" Width (Coverage) Cut to Inch From 3'-45'

Ribs

3″ high ribs at 24″

Gauge & Weight

24 Gauge - 1.14 Lb / Sq Ft
Central-Loc Roof Panel Warranty
Central-Loc Metal Panels are covered by a 40 years warranty, ensuring that your panels won't suffer from outdoor elements such as weathering. This warranty also covers fading, cracking, chipping and peeling from normal use – giving you the confidence that your panels will remain looking great for years to come.
Finish & Warranty

Painted: 40 years
Galvalume: 25 years
Purpose & Use Central-Loc Roof Panel
Central-Loc Metal Panels are a great choice for residential and commercial buildings in Atlanta because of their durability and weather protection. They remain among the most popular roofing materials due to their affordability and easy installation on any slope or structure. In addition, these panels prevent snow and rain from seeping into the building, which helps energy efficiency by sealing out outside temperatures. Whether it's a home remodel or a new building, Central-Loc Metal Panels provide reliable protection for your BRS Roofing Supply needs.
Central-Loc is designed for installation over open framing and solid decking and designed for use on slopes as low as 0.25:12
Minimum Slope

0.25:12

Substrate

Solid Deck Open Frame

Intent

Commercial Industrial
---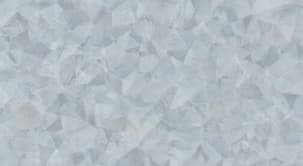 Galvalume (Non-Painted)

Brite

Ash

Slate Gray

Smoke

Sand

Beige

Tudor

Terratone

Bronze

Dark Bronze

Autumn

Roman

Verdigris

Evergreen
Central-Loc metal panels provide a wide range of color options to fit your project's needs. From bold and vibrant colors to subtle, calming shades, you can find the perfect color for your wall paneling or soffit. All colors are made with high-grade powder coating designed to last and resist fading over time. In addition, all finishes are highly scratch-resistant and low in VOCs for a healthy environment.
Energy Star®
Painted R-Panel/PBR-Panel finishes are Energy Star® rated, reflecting 25-67% of the sun's rays.