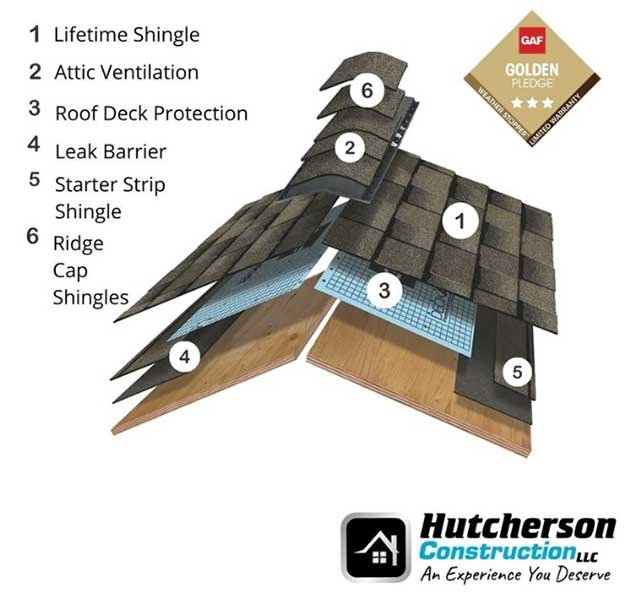 GAF Roofing Systems.
GAF roofing systems have been trusted around the world for many years. With a wide selection of materials, installation methods, and care tips available, you'll find the comprehensive guide you need to get up and running on your own project. Learn everything you need to know about GAF roofing systems here!
What is GAF Roofing? 
GAF roofing is a system of prefabricated elements used to construct a fully waterproof and durable roof for residential, commercial or industrial applications. These elements include a waterproofing membrane, insulation board, ventilation components, drainage components and shingles that can be ordered straight from the GAF factory. With the right combination of products and installation method, you can build a reliable roof that will last decades.
GAF's Lifetime Roofing System provides the perfect combination of superior protection, maximum dependability, and long-term value for your home. This comprehensive roof system features specially designed components including shingles, felt paper or underlayment, flashing accessories, vents, and attic ventilation. Each of these components has been designed to work together to create a unified defense against rain, wind and other elements that can damage your home.
GAF Lifetime Warranties.
Install any GAF Lifetime Shingles & at least 3 qualifying GAF accessories & you'll automatically get: A Lifetime ltd. Warranty on your shingles and all qualifying GAF accessories!* PLUS Non-prorated coverage for the first 10 years!
Energy Star®
Painted R-Panel/PBR-Panel finishes are Energy Star® rated, reflecting 25-67% of the sun's rays.