Going green is more than a passing trend. Hence synthetic turf is becoming increasingly popular as it is more suitable for modern busy lifestyles. Many families and businesses around the nation have adopted it as a part of their property. Nowadays, you can find artificial grass in the most unexpected places, such as on the walls of bedrooms and even in the foyers of homes. No wonder! Our synthetic turf for sale in Atlanta makes the landscaper's dream come true! Our artificial grass or synthetic turf became popular because it is relatively low price & also needs low maintenance. It saves your valuable time on maintenance and money over its lifetime. But it also has the advantage of being more environmentally friendly than regular grass. Here are five ways synthetic turf for sale in Atlanta can help you cut carbon emissions.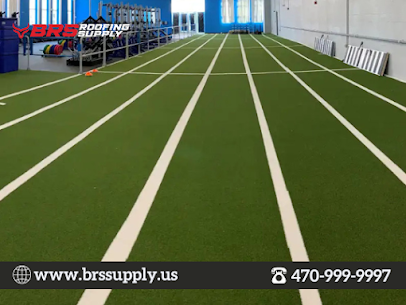 Extensive uses
Artificial grass is widely used. Not only does it look stunning in the garden, but it can be used for a variety of uses and environments.
. You can use it on decks, poolsides, roof terraces, play areas, offices, balconies, dining establishments, motels, health clubs, and more.
Safe for kids and animals
The wonderful thing about synthetic turf is that you can select anti-bacterial artificial grass to aid in halting the spread of germs and bacteria. It is neat and orderly, cushioned and soft, making it ideal for playing on, and it doesn't need chemicals or pesticides, making it safer.
Keep your space looking stunning over the year: The synthetic turf for sale in Atlanta has UV stabilisers. Natural grass, can get dried in the heat or fed its color. But it does not happen in artificial grasses. The surface can withstand wind, hail, and snow, & snow and it will never fade. The artificial lawn will always look clean and new, no matter the weather condition. The affordable artificial grass we offer in Atlanta will keep your lawns and walls looking stunning throughout the year
Consume less water
Watering of natural grass should occur one to three times each week. Eco-friendly synthetic turf for sale in Atlanta needs no watering. The only water that artificial turf requires is for cleaning & removing dirt, dust, and debris from the surface. It requires just 10-15% of the amount of water that a natural lawn would need. It is good for water conservation but saves a lot on water bills.
Need no chemical products
Natural grass needs fertilizers, pesticides, herbicides, and other applications on a monthly or quarterly basis. These harmful chemical substances often- seep into the soil and adjacent water sources. But eco-friendly & affordable artificial grass for sale in Atlanta keeps you stay away from such harmful elements.
Reduced air pollution
you need to use lawnmowers, leaf blowers, edgers, and other tools to keep the natural grass lawn well-maintained. All such tools can create air pollution. However, with artificial lawns, you don't need any such gadgets. The reduction of mowers and other equipment reduces carbon emissions and improves the overall air quality.
Go green with artificial turf
Synthetic turf for sale in Atlanta is good for the environment! It has many benefits that make it better for the environment. You can reduce your carbon footprint by using our eco-friendly synthetic turf for sale in Atlanta. Our affordable artificial grass can help your environment too. It uses less water, produces less pollution, and leaves fewer chemicals in your yard.
Are you looking for artificial grass for businesses or for your home? Have trust in us. We are one of the most trustworthy synthetic turf suppliers in Atlanta and we have numerous options and expert assistance at your service. We are happy to provide the best quality artificial lawn & create an eco-friendly environment at home or work. Use our "contact us" form to send us a message. We will be happy to call you back soon.