The structural integrity of your home in Atlanta, GA, relies on the roof health. If the roof is not in good condition, there is a chance of roof collapse that can prove to be a disaster. You should identify the red flags early and fix the roof issues immediately to avoid unwanted incidents. Consider finding a reliable residential roofing supplier in Atlanta GA– BRS Roofing Supply to use only the best roofing supply for your roof repair project.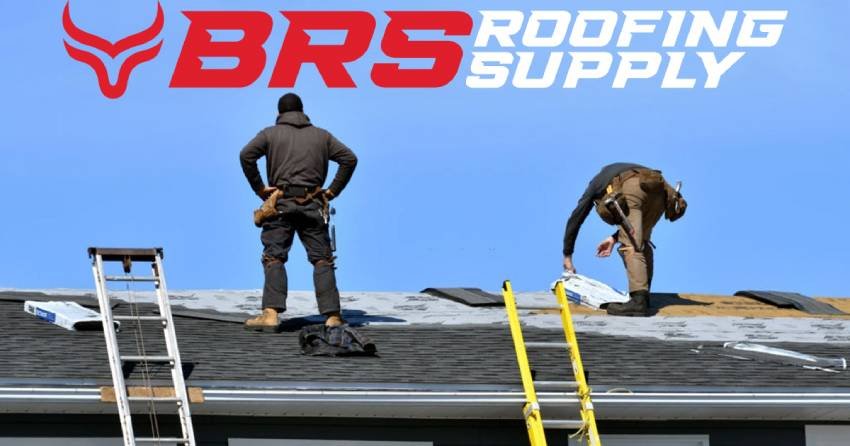 Here are some warning signs of roof damage that you should look out for to keep your home safe!
Curling or Missing Shingles
Curling shingles start at the edges and work their way upwards. It indicates that your roof is in its final stage of damage. You can spot the curling shingles problem from the ground. If you notice curling shingles on a newly installed roofing, it could be a sign of improper shingles installation. Whatever is the reason, when you see curling shingles, immediately take the best action to fix the issue and save your home.
Missing shingles are worse than curling shingles. If your roof lacks the protection of shingles, weather elements like snow, rain, debris, and even critters can easily find their way into the home. Missing shingles are a sign of old age and are also caused due to bad storms.
Moss and Algae Build Up
Algae and moss build-up indicate that roof repairs are in your near future. If ignored, moss and algae can damage your shingles and lead to costly patches on your roof.
Leakage Issues
You can be lucky to identify the leak early enough and solve the problem! If a leak is left unnoticed, the water damage can be widespread. Never let a leak continue for too long, as it can make the roof unsafe.
Saggy Roof
A saggy roof is a sign of roof damage. Ignoring a sagging roof can leave the pipes and ductwork at risk of getting damaged that can cause more damage to the building. Rely on an expert to fix the issue using the best quality roofing supply and materials.
Paint Peeling
When you see paint peeling from your roof surface, it indicates something wrong with the roof. The roof paint serves as a protective barrier against the outdoor elements. If the roof paint starts to peel off, it means that weather conditions and water can damage the underlying roofing materials. If you notice paint peeling, inspect further to check the underlying damage to be on the safe side.
Slopping Gutters
Sloping gutters do not allow the water to drain properly from the roof. It can cause various problems like damage to the foundation and leakage. If you notice slopping gutters, fix them soon to prevent expensive repairs down the road.
A roof in good condition keeps your home intact! It is essential to use only the best quality materials and supplies to maintain your roof in its best condition for a long and enjoy peace of mind.
If you need to contact a reliable residential roofing supplier in Atlanta GA, for a small roof repair project, we are here for help! Contact us today at 470-999-9997!