Are you in the market for a new roof installation? You might be wondering the type of roof that will work best for you and your home or building. While you may come across so many roofing options like asphalt shingles, metal, wood, tile or concrete, it can be overwhelming to know all the advantages and disadvantages of every type of roofing material.
Fortunately, there is not one answer for every building which gives you enormous options, ask questions and finally make a decision based on the factual research.
When choosing between metal roofing and shingles, metal roofing is the more complex option that requires specific techniques, experienced installers and more pieces or parts to make the project more successful. Read on the post and dive deeper into choosing the right roofing material for your home.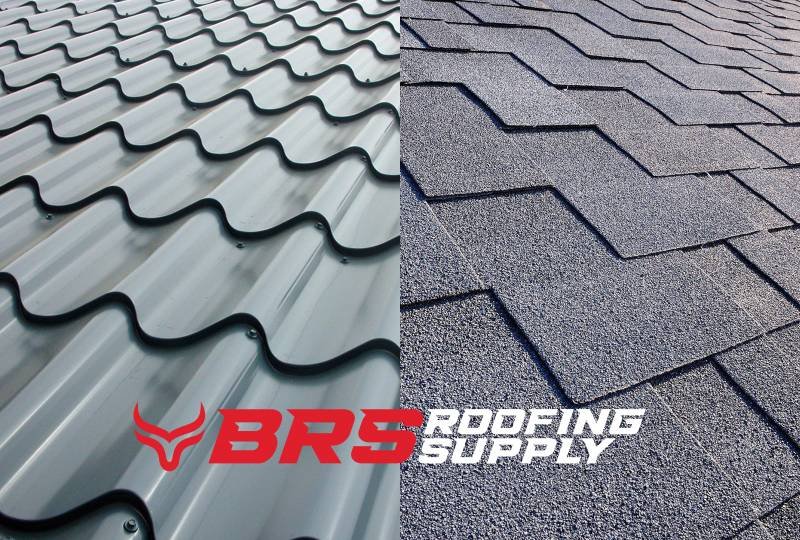 Cost
Asphalt shingles are unarguably cost-effective and easy to install. Metal roofs are costly and require special knowledge and experience for the installation.
The Clear Winner – Asphalt shingles is the winner for the short term; but if you are looking for a long-term alternative, it's metal all the way.
Appearance
A roof has a significant role in making a beautiful appearance of a home. It can add or crush your home's curb appeal.
Asphalt shingles have come a long way in making appearance and can be manufactured to resemble like wood shakes, tiles and even slate-style roofs. Traditional metal roofing has a unique look that comes in different solid colors. They can be manufactured to look like other roofing materials including asphalt shingles.
The Winner–
The decision is totally upto you. When it comes to appearance, both roofing options give your home an aesthetically appealing look. You can look at other roofs in your neighborhood while making a decision.
Durability –
Fixing roof issues and replacing existing roof are some of the costly repairs in every home improvement project. The more durable the roof, the better will be your chances of warding off them.
If you live in extreme weather, the roof type you choose is important. Constant thermal cycling weathers asphalt shingles and reduces their lifespan. Though asphalt has better absorptive ability, water can enter, freeze and dry which causes its stricture to break down.
But metal roofs are non-absorptive. They are perfectly engineered and installed with slotted screw holes or fastening clips to ensure thermal movement of metal with changing temperature without breaking down over time. That means, in any climate metal roofing has an average lifespan of 50-70 years than asphalt shingles having 20-25 years.
Winner – Metal roofing is the clear winner in this case.
Maintenance –
Roof maintenance doesn't on the top of list of things to do; but it must be done to ensure the longevity of the roofing.
With asphalt shingles, most maintenance work includes penetrating through the roof where metal flashing, sealants and adhesives are used. Those sealants get damaged over time and hence should be replaced. But the rubber pipe boots, the flashings for plumbing pipe coming through the roof are more prone to break down and require attention or replacement.
With properly installed metal roofing, the penetrations are flashed with the matching metal. On the metal roof, rubber pope boots are covered with metal to complement the roof for the aesthetics and protect the soft rubber from damaging the solar rays. It lengthens its durability considerably.
Winner – Metal roofing stands out as the maintenance cost for an asphalt shingles aren't outrageous and the metal roofing requires less.
Bottom Line –
Now you know the clear winner when comparing between metal roofing and asphalt shingles. If you need professional help with making a decision, feel free to contact BRS Roofing Supply at 470-999-9997.