Choosing the right roofing material is not as simple as it may seem. You have to consider a lot of factors and make sure that the roof you install will be durable, long-lasting, and energy-efficient. Here are some tips from the best metal roofing supplier in Atlanta, GA:
Consider how much you are willing to spend:
The first thing you'll want to do when considering what kind of roofing material to use is determine how much you are willing to spend. This will help narrow down your options and make it easier for you to choose the best roofing materials. While some materials may be more expensive than others, it's important to remember that a higher price tag doesn't always mean higher quality—and vice versa.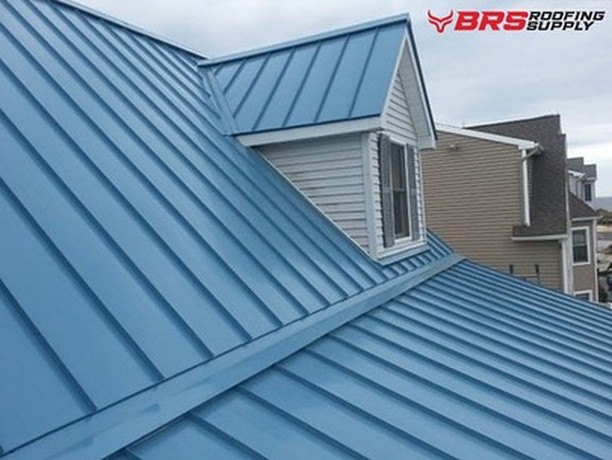 There are many different types of roofing materials, and each has its own advantages and disadvantages. The type of roofing material that you choose will depend on how long you plan on staying in your home and how much money you want to spend on maintenance and repairs for your roof.
Choose materials that are compatible with your home:
If your home is made from brick, metal, or another type of material, then it's important to choose a roofing material that complements its style. The last thing you want is for your new roof to clash with the rest of your home's look!
Consider durability:
When you're thinking about how long a roof will last, consider how well-built it is and whether or not it's made with quality materials. You should also look into the warranty period and whether or not the company offers any guarantees on their workmanship.
Think about energy efficiency:
Roofs can be designed in different ways depending on how much energy they'll save during the summer months or how well they'll insulate against cold weather during wintertime (both of these factors influence the cost of installing new shingles).
Consider how much upkeep the material requires:
You don't want something that needs constant attention or repair! Some roofs can be cleaned just once every couple of years, while others require annual cleaning or even more frequent maintenance.
As a reliable metal roofing supplier in Atlanta, GA, we provide commercial and residential customers with quality metal roofing products that last for decades. Our panels are both beautiful and durable and offer a stunning appeal for many different types of buildings. For more info, do reach us at 470-999-9997 or visit our website https://brssupply.us/