If it is time to change your roof or if there is a requirement for roofing maintenance in Atlanta, GA, there are various aspects to consider. The most common factor that we miss out on is selecting the best metal roof supplier. If you do not do such it will not be possible to have the best roof installed. If you are in Atlanta, GA, it is wise to be with us at BRS Roofing Supply. We are the best metal roof supply company in Atlanta, GA. Let us see why we are the best.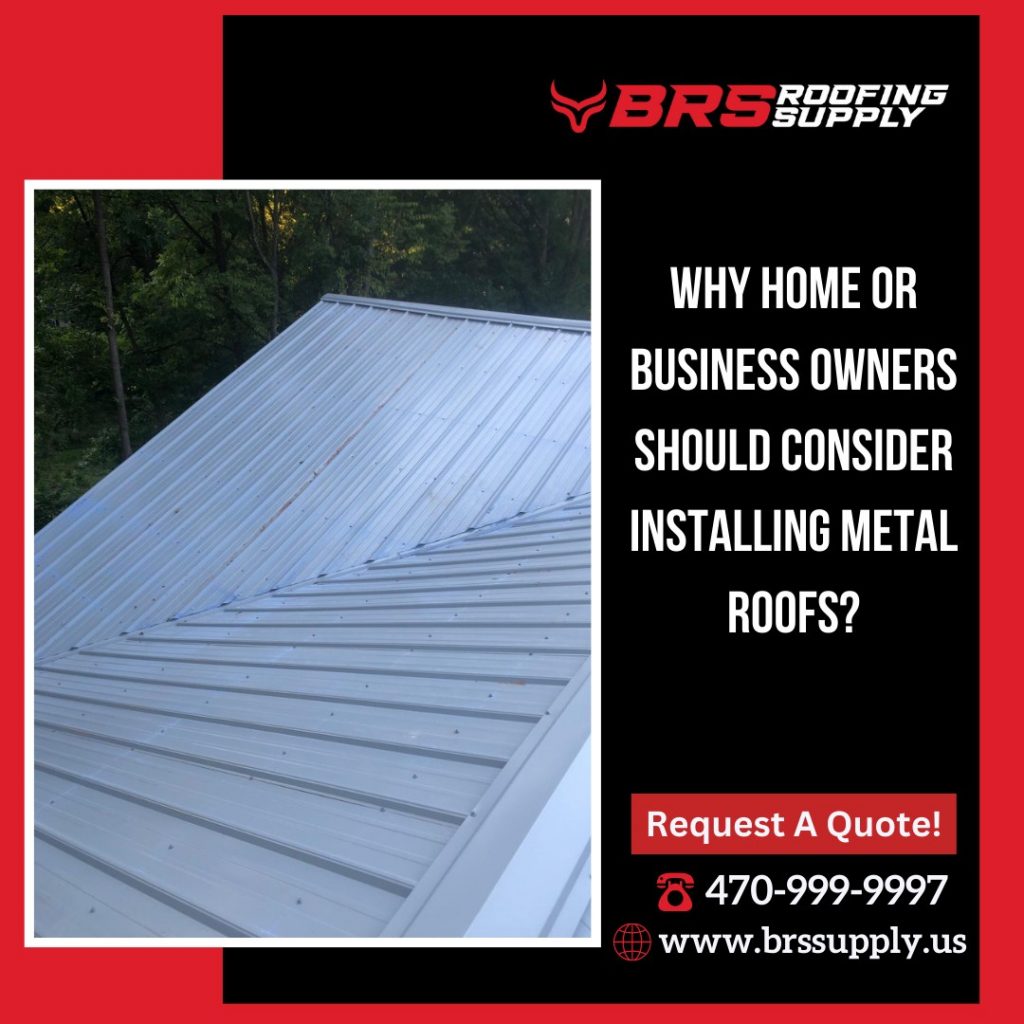 Varieties of the roofing panel
If you are with us, it is possible to have varied nature of roofing panels. We can supply the best quality rib panel in both 26 and 29 gauges. These panels are durable and versatile. The width of the panel is 36″. We also make it possible to have 5-V crimp having a panel width of 24″ in 26 and 29 gauge. It is also possible to have 1″ or 1.5″ SnapLock Standing Seam, 1.75″ CommercialLock Standing Seam, 1″ MechanicalLock Standing Seam, and Copper panels from us. All the panels are of the best quality and make it possible to have durability.
Location
Our location is ideally suited to having a roofing supply in Atlanta. You must have noticed most roofs require panels in 15 to 30' or at times even longer. If you require such panels and the warehouse of the supplier is far off, you will have to bear the excessive shipping cost. We are located at a convenient location so the transportation cost will not be excessive.
Principle of operation
Our business operations are based on the principle of integrity, value, and honesty. We never try to make a profit by cheating our customers. We try to understand the requirements of our clients and offer such services. We try to offer our clients value for the money they spend having roofing supplies from us. We offer an initial quotation and stand by that till the delivery of the products or completion of the project. There are no hidden charges to astonish our clients in the end.
Services of the expert roofing team
You can expect to have excellent customer service from our expert roofing team. They will help you to select the best roofing material according to your necessity and have those installed. We never make any delay in offering our services as we understand the importance of having a solid roof over your head.
Best quality roofing material
It is certain that having a roofing supply from us you can expect to have the best quality product at an affordable price. Our metal roofing can endure harsh climatic conditions. The durability of the material will help them to last long and you do not have to think about replacing it in recent future.
So, if you desire to have services from the best metal roof supply company in Atlanta, GA, call us at BRS Roofing Supply.