It is really wonderful to play on natural grass in Atlanta. It smells nice and relaxing. However, there are a few problems that can develop and make the playing experience not so pleasant. The issues are deeply rooted so it is not quite possible to solve the issues easily. So, is there not a way to rectify those issues and have a better playing experience? Obviously, there is. You can use synthetic turf from us at BRS Roofing Supply. It is also great news that at present we are offering synthetic turf for sale in Atlanta. You can take advantage of this and have quality synthetic turf at a much lower rate.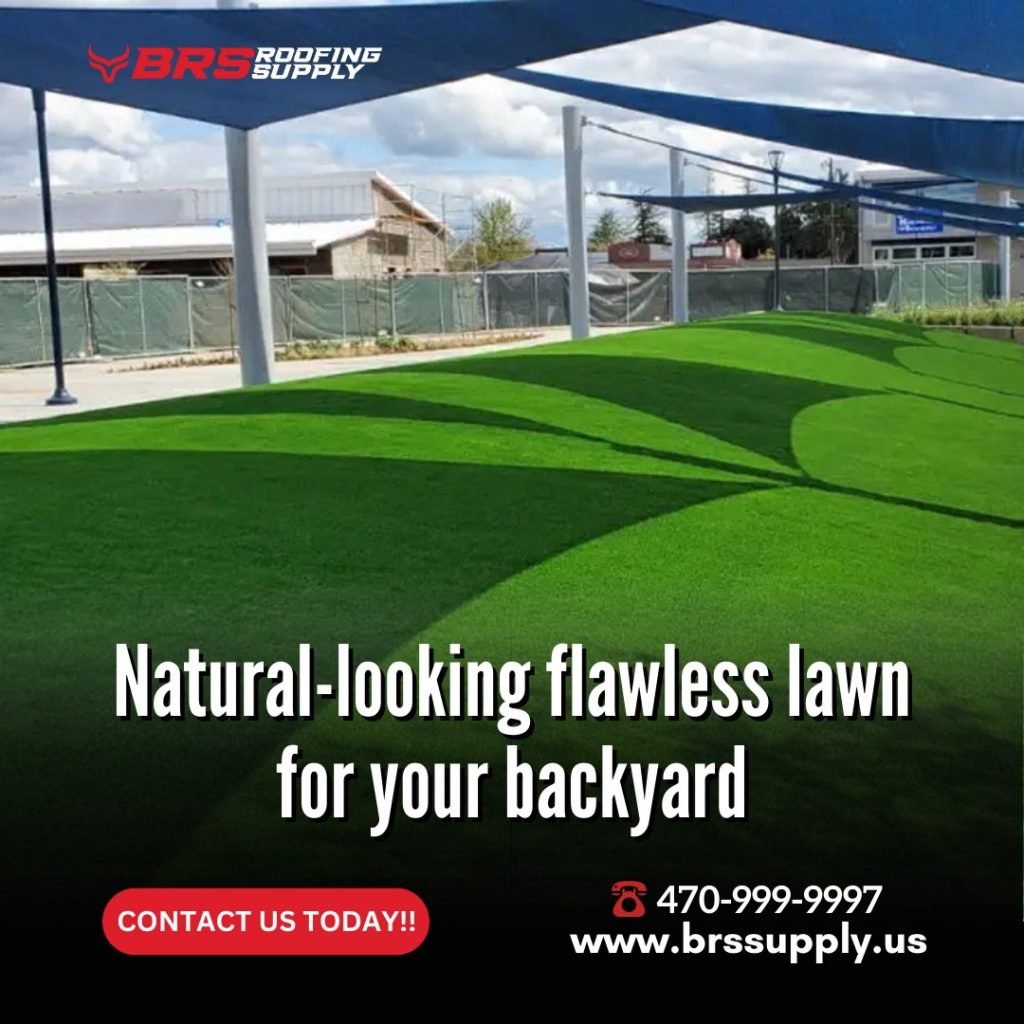 Let us have a look at a few issues that can have a remedy using synthetic turf that you purchase from us.
Ball marks
You must have noticed a mark on natural grass after you have taken a shot. These are what we call ball marks. So, after each session, you have to rectify those ball marks. If not done it can hamper the quality and pleasure of playing. On the other hand, if you use synthetic turf that you have purchased from us, there will be no ball marks as the turf does not depend on the soil as natural grass. The synthetic turf is made of closely woven synthetic fibers and has a soft and springy surface. So, if you are using synthetic turf and you hit the golf ball as hard as you can there will not be any damage to the surface which you have to rectify.
Divots
The holes that form when you hit a ball hard are what we call divots. It can also happen if the mover cuts off a lot of grass. These holes make the playing surface uneven and drag down the quality of play. If you are facing such an issue, it is wise to change to synthetic turf. You will not face any such issue when you use such an artificial surface. There will not be any holes that will affect your play.
Uneven surface
Have you ever mowed a turf of natural grass? If you have then you definitely understand that it is not an easy job. You need to make certain that the cut is even. You also need to be cautious about the trees and bushes that you have on the turf. You need to mow at regular intervals to maintain the playing surface in perfect condition. On the other hand, if you use synthetic turf that you have from us, there would not be any reason to mow. As it does not grow, it always stays at an ideal pile height.
Turf diseases
If the natural grass has any disease, then it will spoil the playing surface. Such disease can happen if there is poor drainage, overwatering, or a high concentration of nitrogen in the soil. You will never face any such situation if you have synthetic turf.
So, do call us and have the advantage of our offer and have relief from these issues.