The siding of your house conveys a lot about the property, including information about how well it has been cared for as well as its design and appearance, which is influenced in part by the texture of the siding.
Along with the variety of siding materials, there are numerous textures as well. Brick or stone are examples of materials whose texture might vary depending on the one you select. On other occasions, you can have an option, such as between wood that has been sanded smooth or left with a more rustic appearance.
Additionally, some materials, like fibre cement, can provide you with a wide variety of designs and textures. Because of how fibre cement siding is made, it can have a variety of textures and appearances, from smooth and elegant to rough and rustic. The architecture of your house and your design objectives are crucial factors in making the best choice.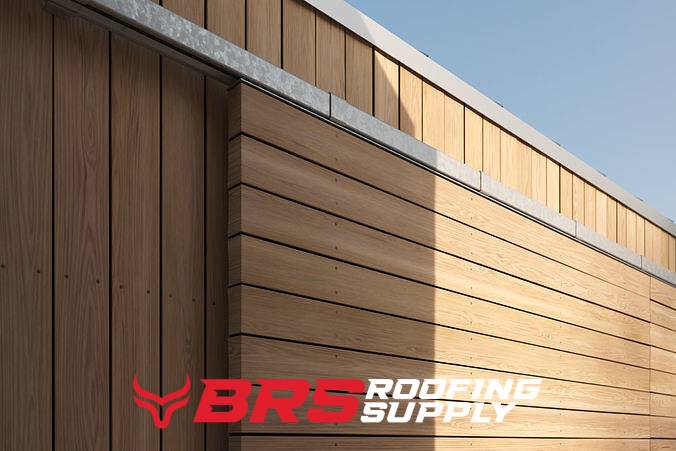 Traditional Wood Grain Siding:
One of the most typical siding textures is wood grain, which can be seen on materials like wood, engineered wood, vinyl, aluminium, steel, and fibre cement. If done correctly, it can offer your house a natural-looking texture and design. On traditional-looking homes that need a little more depth in the siding, wood grain works beautifully. For instance, Victorians, which frequently have ornamental trim, appear best with wood-grain siding since it can slightly better blend in with the other trim.
Wood Shakes Siding:
Wood shake siding is an excellent choice for houses that need even more texture and a more rustic appearance. Compared to board and batten siding or wood grain lap siding, this siding has a more noticeable texture. The surface is more erratic, and you can customise the siding's appearance by selecting a straight or wavy edge.
Smooth Lap Siding:
Smooth lap siding is perfect for homes with a lot going on since it has no grain and each board is absolutely smooth and texture less. For instance, whether your home has ornate shutters, accent siding, or vivid colours, smooth lap siding gives a calm backdrop that blends in without being overpowering. It's also a wonderful option for homes in more urban and suburban areas that don't require the typical wood grain's more rustic touch.
Board and Batten Siding:
One of the oldest types of siding still in use in the United States is board and batten siding, which adds character, uniqueness, and charm to any house. A smooth board will give your property a more contemporary appeal, while a board with a wood grain texture will give it a more rustic aspect.
Stucco Siding:
For many home designs, including Mediterranean and Southwest as well as some more contemporary ones, stucco is a wonderful choice. Stucco can also provide a more transitional style because it has smoother planes than shingles or lap siding and can give homes a more subtle overall texture.
More details visit https://brssupply.us/