When looking into artificial turf for sale in Atlanta, you may come across some unfamiliar terms. Some of these terms are straightforward, while others may require a little extra explanation. Here is a glossary of common turf jargon to help you understand the lingo:
Artificial turf/ synthetic grass:
Artificial turf is a man-made surface that resembles natural grass. It is most often used in arenas for sports that were originally or are normally played on grass, such as soccer, football, and baseball. However, it is now being used on residential lawns & commercial applications as well. Unlike real grass, artificial or synthetic grass requires no irrigation or trimming.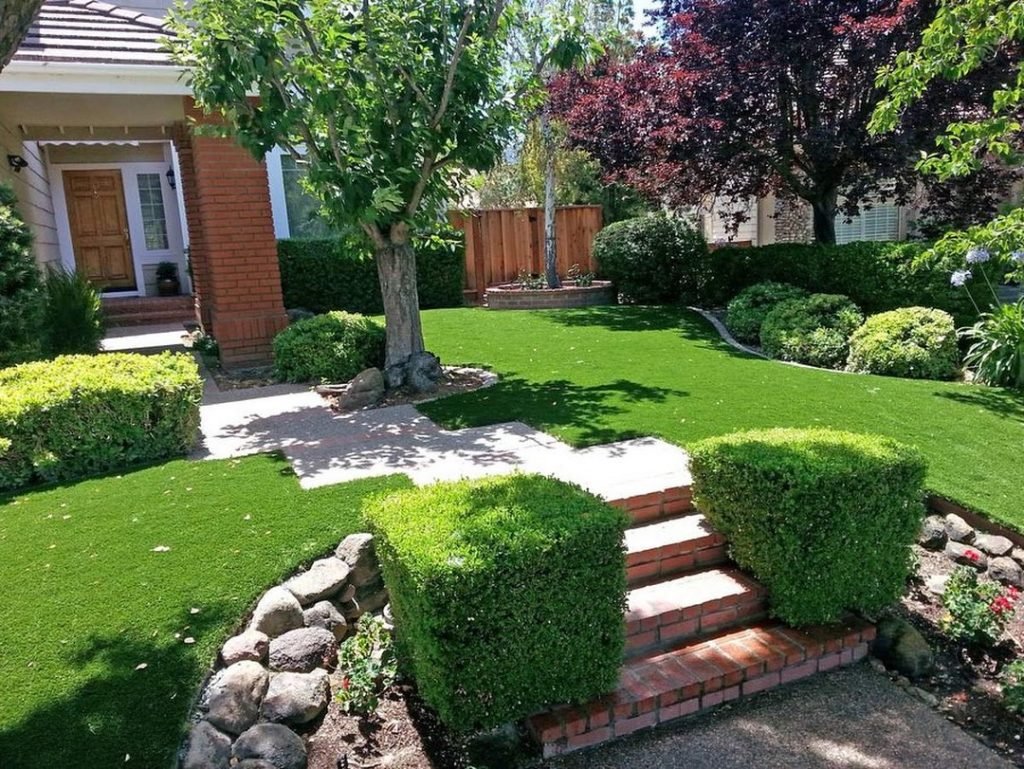 Blend:
Polyethylene and polypropylene are two of the most common fibers used for artificial grass. Some products blend both together, which can create a more natural look than using just one fiber. However, blending can make the material more expensive than using a single fiber type. We recommend using polyethylene fibers because they are non-abrasive and soft to the touch, making them safe for kids and pets. They also tend to hold their color better over time than polypropylene fibers do.
Monofilament:
A single strand of material is called a monofilament. In the context of artificial grass, monofilaments are the individual blades of synthetic turf. These strands are made from plastic and come in different lengths, thicknesses, weights, and colors depending on their proposed use.
Pile weight:
Pile weight is the amount of yarn used per square yard of Atlanta artificial grass. A higher pile weight generally results in a softer, denser turf; however, that is not always the case because some types of synthetic grass need less yarn to achieve a durable surface.
UV Stabilization:
UV stabilization, a process that involves treating artificial grass blades with a protective layer that helps protect the turf from fading in the sun, also prevents the greens' color and vibrancy from fading.
Drain/Flow Holes:
Holes in synthetic grass allow water to flow through your lawn, providing drainage. These holes also help level out the surface, preventing water from pooling on top of your lawn.
Check out now the best Synthetic Turf and get ready to choose your favorite grass.