You must have the Shingle Match Paint in Georgia to take care of your roofing. How many products haven't we seen in any store that claim to be the best choice for a building? We are not only talking about the process through which a building is erected, but the after. Especially when it comes to houses, we are faced with infrastructures that require constant maintenance.
Having a house means that you have to look at the walls, floor, ceiling and other parts every now and then. Everything in order to know exactly what you need to keep it from deteriorating. In addition, making repairs will allow you to increase the value of your property, while making it an excellent space to live in. 
When it comes to roofing, there are certainly many products that come to mind. Some of them are better known and more purchased than others. As an example we have the variety of shingles that exist, of different sizes and materials. Also the tools that facilitate the work of installing or repairing the roofing. Each of these products has a specific function and it is good to have access to all of them. 
But there are many other products to know. The brands that specialize in roofing  are always developing new ideas to help us. So there is always something new to use when it comes to roofing products. For example, paints that will allow you to conceal damage and restore roofing parts. 
Use the Shingle Match Paint to correct imperfections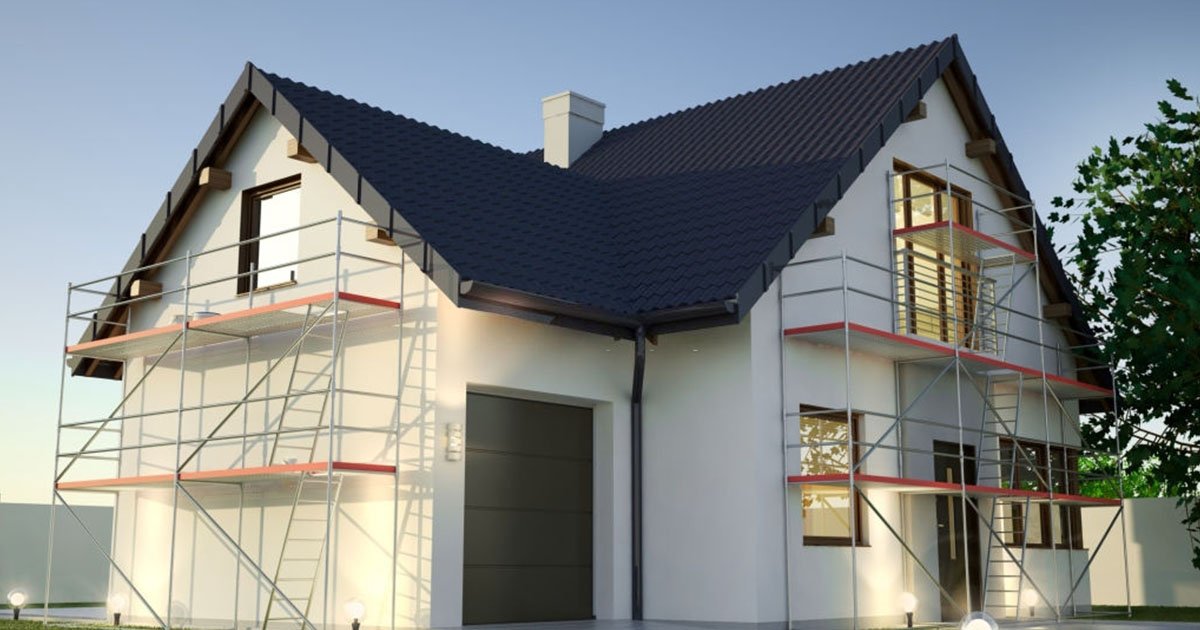 One of the most popular products for roofing is the famous Shingle Match Paint in Georgia. GAF is well known as an excellent manufacturer of products used in the installation of roofing. So whatever you buy from this brand, it is sure to help you. And that's the case with Shingle Match Paint, a paint focused exclusively on roofing. The main purpose of this product is to cover all the imperfections or penetrations that the roofing materials suffer. It is normal to see how the years weigh down on shingles, ducts and air vents. 
Firstly, it will help you to aesthetically maintain the quality of your roofing, however, this paint is more than that. That is, these metallic parts that form the roofing will be protected against rust. This is the number one enemy of the metallic accessories of any construction. In addition, this product reduces the rust stains that can be suffered by the shingles. 
This spray paint comes in different colors that perfectly simulate the main materials used in roofing. For example, colors identical to wood, asphalt or metal. In fact, it is a very useful product to apply on all types of surfaces. It is excellent for plastics, wood, aluminum and concrete. Enjoy the versatility of a product that protects and beautifies your roofing. 
Do you know where you can buy Shingle Match Paint in Georgia? 
With Shingle Match Paint in Georgia, you can protect your roofing from the environment and weather effects. Sun, rain, snow and other factors will not be a problem for this product. It's more than just painting shingles and ducts, it's giving a protective coating for the roofing pieces. 
In addition, buying this paint gives you the assurance of having a year's warranty since the purchase. In other words, if there is any problem with the product you bought, you can solve it through the warranty. Of course, this will also depend on where you decide to buy the product. There are many stores that sell products from the construction market. There are enough of them to have the possibility of choosing which is the most convincing option. 
Having the best professionals working on your side will allow you to have excellent materials and products for your construction project. The use of GAF's Shingle Match paint will allow you to give special care to your roofing. One of the most interesting details of this paint is the professional look that it leaves when applied. In fact, it perfectly emulates the materials on which it is based. 
Are you going to lose the opportunity to buy one of the best roofing paints? Besides, with the best price of the market. Today we bring you a store that has been strongly linked to the installation and maintenance of roofing for many years.
BSR roofing Supply
is an excellent option to buy the Shingle Match Paint
If you are looking for the Shingle Match Paint in Georgia, we will bring it to your home today. BSR roofing Supply is exactly what you were looking for. A store with tradition that has worked with contractors, owners and construction professionals for years. That's why we are pleased to be in the market for roofing products. Because many people prefer us for our services.
It is very difficult to leave out the needs we have when owning a home. Performing proper maintenance can be a problem if you don't have specific products. That's why items like the Shingle Match Point are here at a discounted price. You can buy original products from prestigious brands such as GAF without even having to go to the store. 
Working with us means that you will have all the necessary materials for the construction and maintenance of roofing, wherever you are. Just contact us, through our phone number or our website. If you want to know how you can get the GAF's Shingle Match Paint, click on our link and find out how to buy it. 
We have been proud to be the favorite choice of many people for more than 15 years. Building a good roofing is securing your property, whether it is a small house or a warehouse. Our mission is to give you the best products, like the Shingle Match Paint. Log on to our website and buy everything you need to protect your roofing and your house. 
Look for the Shingle Match Paint at BSR roofing Supply!