Do you know the variety of products and brands for your roofing in Georgia? We often look for cheaper solutions for building any infrastructure. It is difficult to manage and maintain a large investment if you do not use high quality products. 
Sometimes we decide to reduce some expenses in order to move our projects forward. At this point this could seem like a good idea. However, what happens next? It is a long-term problem, since the quality of the products you buy will not be the same. In other words, you will solve the current problem on the one hand, but do you consider the future? 
The great minds behind ambitious projects are those who look beyond tomorrow. Maybe today you are in a hurry or you have to work hard to achieve your goals. However, today's effort will be valuable for later. Working on the basis of the future is the key to creating great projects that last over time. 
Do you know what you need to do in order to build strong and resistant roofs to protect your house? Every investment you make must be protected to prevent it from collapsing completely. In this regard, it is better to bet on quality products for your roofing. First of all, you must know what kind of products and brands you have to face each challenge. Then you can focus on what you are going to do with those products. 
Focus on the best brands of roofing products in Georgia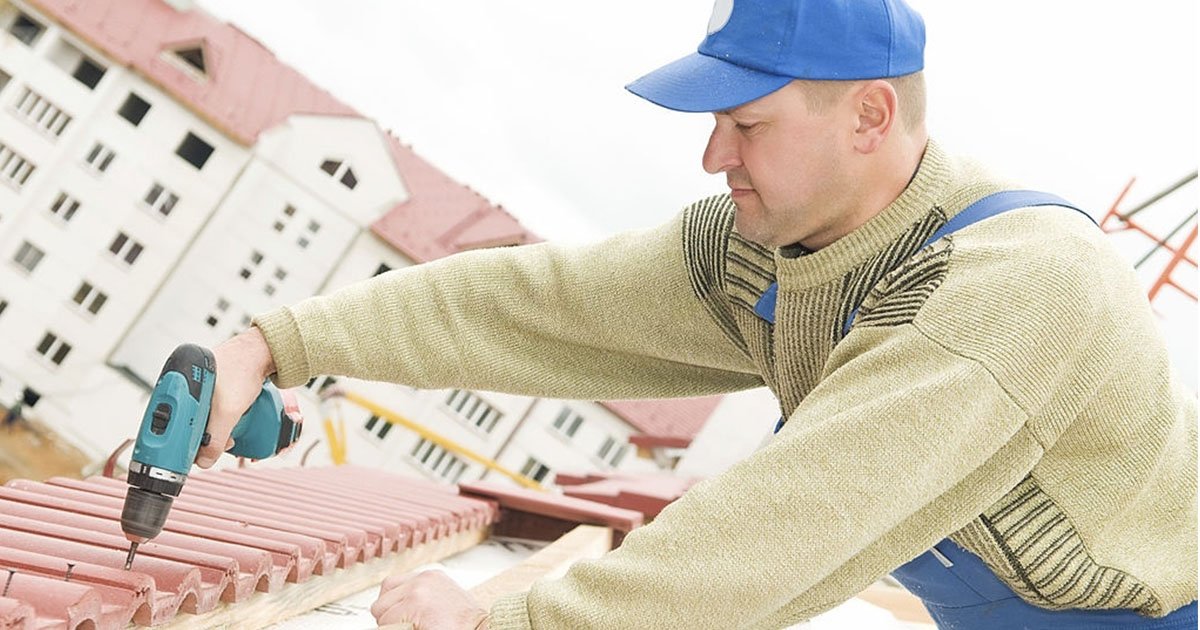 Using the best roofing products in Georgia is the key to good building. As we know, the roofing is the dome that protects not only our home, but everything inside it. If there are any mistakes when installing the roofing. It can put all of our assets at risk, mainly with problems of leaks, which can damage appliances, in addition to being very annoying. 
In addition, the roofing is also a key piece to protect those inside the house. Dirt, dust, mold and different pests usually enter through the roofing. Therefore, it is very important to have a quality dome to guarantee total protection. 
In order to achieve a roofing in Georgia that perfectly fulfills its functions, it is necessary to have the best products. There are many categories that are often researched when thinking about building a house or a warehouse. However, for roofing it will be important to think about things like.
The tiles you are going to use to provide complete protection to the entire structure. 

The tools that will allow you to do a quality job, attaching and fixing the roofing pieces. 

The ventilation of the roofing, an element that allows you to keep the pieces of the roof without suffering damage from mold. 
These are the main parts of the roofing building. Then it's time to choose from the variety of offers in the different stores. 
Choose where to buy your roofing products in Georgia 
Once you have an idea of what roofing products you will need in Georgia, it's time to talk about brands. Market offers you solutions presented by different companies that have the same purpose. To give you the best attention and the exact products you need to solve your problems. 
Even more when it comes to buildings, it is important to have products that are of high quality. Otherwise, your project may end up deteriorating faster than you expected. This, since your roofing will be exposed daily to weather effects and pollution, elements that end up damaging our investments. 
If you want to make sure your roofing project will be durable and will require few repairs, look at the brands you use. Those that are famous all over the world. Those that always satisfy their customers. 
Certainteed. 

GAF.

IKO

.

TAMKO.

ATLAS.
These re some of the best manufacturers you will find when it comes to roofing. Don't you know a good supplier who can get you these brands? Don't worry, in Georgia you can get them easily. 
Getting a roofing store in Georgia isn't hard, because the leaders in this industry are right here. With cheap prices, guidance on roofing and the best quality. Today you will solve everything related to your roofing in order to keep your house in the best possible condition. 
Give security to your home with BSR roofing Supply products
If you're looking for roofing products in Georgia, the solutions you need are at BSR roofing Supply. We've long been a safe choice to help you solve any roofing problem you may have in your home or warehouse. It doesn't matter if it's an installation or a repair, you'll find products, supplies and tools here. 
In addition, we guarantee work with quality brands, widely accepted in the construction world. In other words, you will not use second-rate products, only the best of the best in roofing products. As a contractor or owner you should always be sure that your supplier is available to you.
You can't stop a job just because you can't find quality products. BSR roofing Supply is a secure online store. If you want to start planning the construction of your roof, request a quote or an inspection through our communication links. 
We like to give our customers the best attention and immediate response to any call. We are a professional team ready to meet your requirements, offering solutions and new ideas. Building a roofing will be very easy with us, and maintaining it will not be a problem. 
Looking for roofing products in Georgia? You'll find more than that. All the services focused on protecting your property, just a click away. We'll be waiting for you to be your partner in any architectural project. Don't worry, the best people in the roofing business are here to help you. You can be sure that you will find good prices and useful products for your project.
BSR roofing Supply
has roofing products from the best brands!