Are you looking for best roofing supply in Atlanta GA? Then you have arrived at the right place! Being a reputable metal roofing company in Atlanta GA, we at BRS Supply can help you find the best roofing supply for your building. Using metal roofs have become quite popular nowadays because of various benefits it offers. Do you want to know the benefits of metal roofing? Let us take a look at some of them below: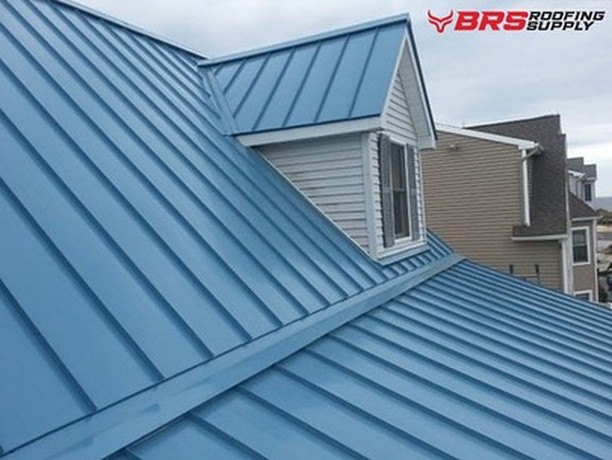 Easy to Install
Installing metal roofs can be done in just one day if you hire experienced professionals for metal roofing installation. However, if you are trying to install it on your own for the first time then duration for the installation can take maximum up to two to three days.

Adaptable to All Climates
Metal roofing are extremely effective for all climates including heavy rain and other bad environmental conditions. Moreover, metal roofs are excellent heat conductors as these are capable of reducing the heat that is projected on it throughout the day. Additionally, metal roofing is strongly resistant to certain phenomena such as hail, snow, fire, mold, insects and rot.
Flexible for Different Structures
Different structures such as leaves, sheets, tiles and plates can be used as per the choice of the model that you wish to use of metal roof. Therefore, it has a wide variety of arrangement than the material tiles. It enables you to choose the one model that best suits the structure of your house among different models.
High Durability
The metal roofing is highly durable. Even a metal roof of the poor quality can last more than two decades, which is about twice as long as an average asphalt roof. In addition to that metal roofing such as stainless steel, copper, aluminum and zinc possess durability of more than 100 years.
Easy to Recycle
One of the most essential aspects that people often worry about us the energy efficiency of the roofing material. Metal roofing however is one of the best option when it comes to energy efficiency as these metal roofs can be recycled easily. It also makes them environment friendly options.
Requires Zero Maintenance
Metal roofing is becoming one of the most preferred roofing materials slowly. Such type of roofing does not require any maintenance or special care, which is one of its major advantages when it comes to choosing the best roofing supply. Metal roofing materials such as copper and aluminum can be recycled as many times as they aren't going to lose their key elements.
Aren't these benefits amazing? Metal roofs are an outstanding option if you are looking to upgrade your existing roof and add value to your property. Choose us as your metal roofing company in Atlanta, GA and we assure you that you will get only the best roofing supply. Get in touch with us for more information.