We at BRS Roofing Supply a trusted and reputed synthetic turf supplier in Atlanta, are the ones to rely on to have the best quality synthetic turf at an affordable price. We make it possible to have pet-friendly and child-friendly synthetic turf of the best brands at an affordable price. Irrespective of your nature of use we can supply the variety of synthetic turf that you require.
Reasons to use artificial grass
There are various reasons why it is beneficial to use affordable artificial grass in Atlanta that we make possible to have. The primary reason is that you require mini
mum maintenance. You do not require to mow, trim or replenish. It is the ideal choice for those who have a busy schedule; but who want to have green natural surroundings.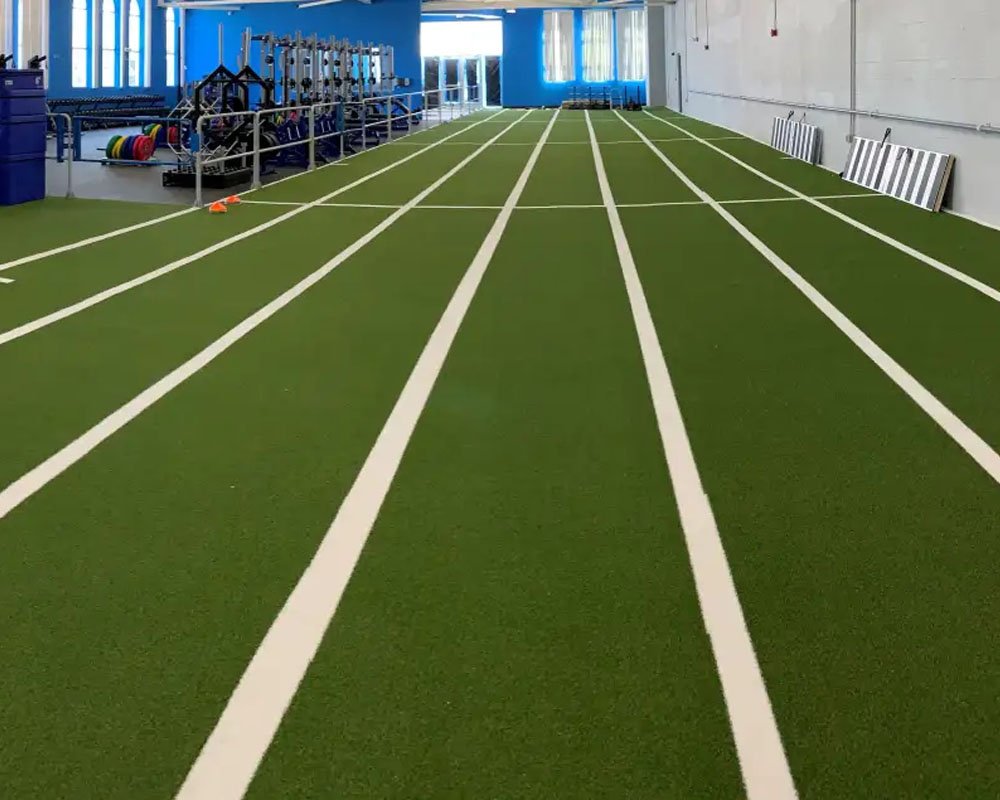 Moreover, it will never happen that the green color of the synthetic grass fades in summer or dries out in winter. Even if you put furniture or trampoline or swimming pool over it there will never be any discoloration. Simple sweeping can make it look new throughout the year.
Think about the condition of your natural lawn after your kid or pet has played on it. The mud they carry inside your house makes the interior awful. Such incidents will never happen when you have artificial grass laid on your lawn. The blades of the grass that you can have from us are durable and will not wilt. Using synthetic turf, you can also forget about the nuisance of mud.
If you live in an apartment having a balcony or roof terrace, you can easily use the artificial grass as it is light in weight and will not put an extra load on the building structure. As there is no requirement for mowing, you also can avoid the botheration of storing or hiring a mower.
We have made it possible to have synthetic turf in varied colors, they are soft and durable and have a 5 mm foam backing making it ideal for landscaping, rooftop, poolside, and pet areas.
Why have synthetic turf from us
We have over 15 years of experience in supplying affordable artificial grass in Atlanta. We are the one that many in Atlanta rely on as we offer the branded products at an affordable price. Our expert team will help you to select the right grass that you require as per your requirements. When you contact us, we never waste a moment offering a detailed estimate explaining the breakup of the cost. There are hidden charges to astonish you after we supply the artificial turf.
Being the best roofing supply organization in Atlanta, our motto is to offer the best quality product and services at an affordable cost. To us, client satisfaction is more important than making a profit. Our professional services have made us the proud winner of the Supplier of the Year award in the year 2020.
We hope to have a call from you so that we can help to have the best synthetic turf.