Thinking about building a roofing in Georgia? Know all the details. One of the best investments you can make today is in buildings and infrastructure. We are talking about something that in the long-term can generate many benefits. Mainly because you will have a property that nobody is going to take away from you and you can modify it and use it as you wish. 
Depending on the area where you are building, you can rent it for different reasons. Many students, tourists or simply ordinary people always need a temporary residence. You can choose a rental price and let the house pay for itself. 
Of course, building a house is a process in which you must be aware of every detail. The smallest mistake can end up with all the construction. That's why you should choose professionals who are responsible for carrying out this project perfectly. 
And of course this includes having the ideal materials to carry out your project. Nowadays it is very important to have all of the necessary supplies when you are going to carry out such important work. Even if you are not a contractor or a worker in this area, you must pay special attention to the whole process. 
One of the most important parts of a house is always the roof. Mainly because a good roof will make the whole construction last much better over time.It is also a very important factor when looking for the highest comfort for the people who are going to be inside the house. Don't you think it is so important? You should keep reading. 
A good roof will make your construction in Georgia a good quality one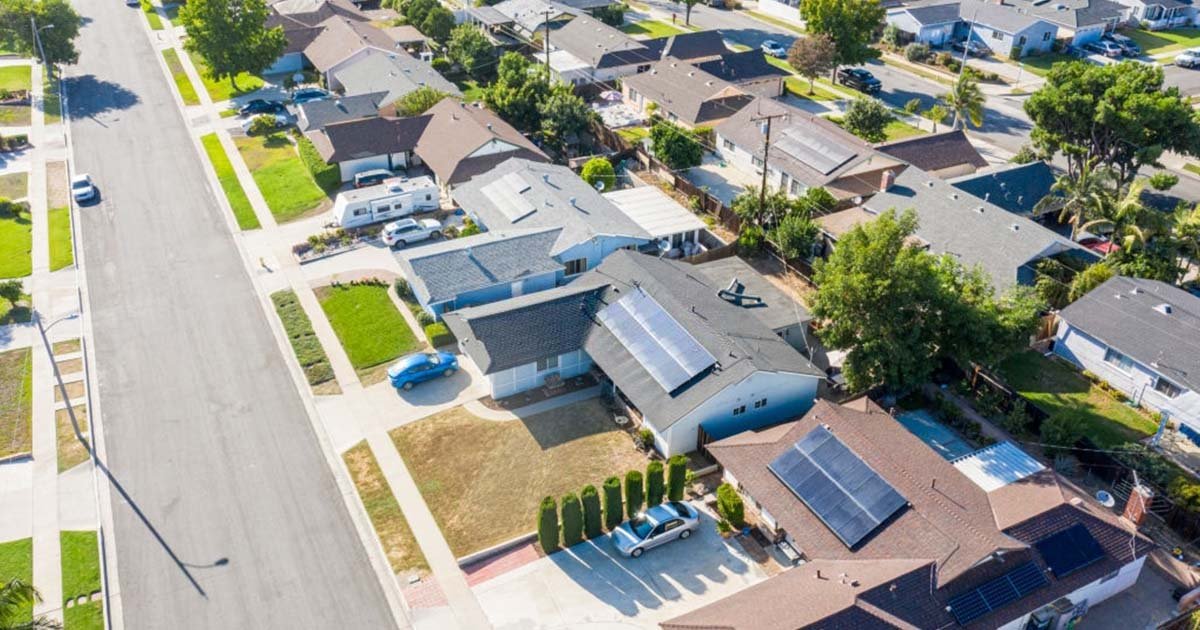 You should be careful when building roofing in Georgia. We have told you before that you should be careful with every part of your construction, and in fact, roofing is not an exception. It is one of the most important parts of the house, and this is due to two main factors. 
Depending on the materials you choose for your roof, you will be able to have a structure that is more resistant. This allows the entire building to withstand adverse weather effects such as rain, snow or extreme heat. 

People's comfort is very important when we are building a new house. That is why you should choose materials that create an ideal internal environment. There are different types of shingles that deflect heat, preventing it from being concentrated inside the house. In addition, a good construction on the roof will prevent plagues from coming into the house. 
That's right, the roof is the main access for rodents, insects and all kinds of animals that are certainly not welcome in your home. From this moment on, you should get to work, making the pertinent investments for your roof. This way, you can be sure that your house will be a reliable and valuable construction. 
The value of your home in Georgia depends on parts such as the roof
To build a quality roofing in Georgia, beyond the overall structure of the house, you should consider using good tools. Nailers and staplers are perhaps the most important part of this section. Using the force of compressed air, they will allow you to fasten shingles, wood pieces and other materials tightly. 
You must choose the shingles according to the benefits they give you. Materials can include metals, asphalt and even clay. Using quality tiles will allow you to protect your house, especially from rain. Remember that a constant flow of water into the house can lead to complete deterioration. 
The aesthetic section is very important for many people. The colors, the design, the roof must be in harmony with the rest of the construction. Sometimes you need to use your imagination and go beyond what the rules say to have a house that you can be proud of. It doesn't matter if you sell it or use it to rent it to others, it's about the sense of ownership. 
To get the best supplies to build your roofing in Georgia, you need the best supplier. Having a store near you, with the capacity to give you all the materials, tools and even ideas for your home is essential. That's why today we bring you the possibility of building the house of your dreams, with experts in roofing. 
Incredible prices on BSR roofing Supply to build in Georgia 
If you are going to build a roofing in Georgia, you must have an ally like BSR roofing Supply. Here we have the best brands and the best items for you to carry out your construction project. Are you creating your next home, do you want to invest in a valuable asset? Work with the best. 
We are always aware of your needs so you can create the house of your dreams. Of course, having the house of your dreams does not only include an elegant and aesthetically pleasing construction. It is also about having a resistant construction that does not deteriorate easily. Economically speaking, it means that you will have to spend considerably less on repairs. 
BSR roofing Supply provides you with the tools and support to build roofing in Georgia. We handle your requests with all the professionalism and dedication that distinguish a business that has been a leader in this market for years. You can leave all your doubts and requests in our email and phone number. 
We work for you and we are always aware of your needs. On our website you will also find different ideas for roofs that could be interesting for you.Our concern is that you find the best solution for this important part in the building of a house. Contact us and discover all the roofing products we have for you. We assure you that you will be able to continue building the house of your dreams with our help. 
BSR roofing Supply
is looking forward to building your roofing