Are you looking for the best gutters for your home in Atlanta, GA? You might need to choose between sectional and seamless gutters for sale in Atlanta, GA. Sectional gutters might look appealing because they are less priced and can be installed by almost everyone with little to no experience.
On the other hand, seamless gutters cost a bit more because they require professional installation. However, even though seamless gutters need a more significant investment, their quality, longevity, and other benefits make them stand out.

Understanding Seamless Gutters
Seamless gutters are the type of gutters made from a continuous piece of material. Sectional gutters are assembled and connected in pieces, but seamless gutters are installed as solid pieces. Usually, they are delivered on a roll onsite and are shaped as per the contractor's instructions when installed.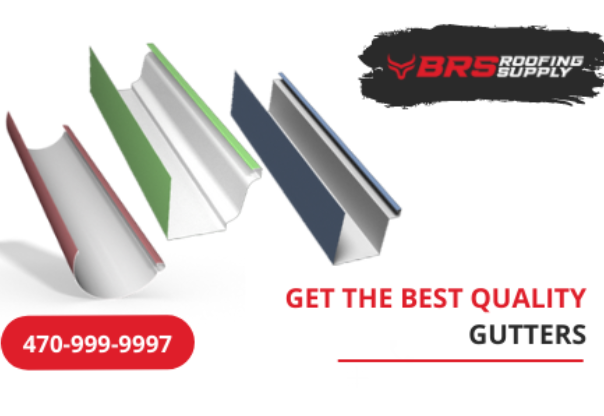 Seamless gutters can make a significant difference in your home. Read on why investing in seamless gutters for sale in Atlanta is essential for the home.
Why do you invest in Seamless Gutters?
If you want to invest in the best gutters for your home, you should look no further than seamless. But, first, go through the below-discussed reasons behind investing in seamless gutters for sale.
1. No Leakage
Sectional gutters have tiny spaces where the water starts leaking. Over time, these leaks turn into holes which can cause your gutters to break or rust. Seamless gutters lack the spaces where water can quickly get through, preventing leaks from occurring.
2. Low Maintenance
There are fewer points available in seamless gutters where debris can build up, resulting in less frequency of clogging. That means you won't need to clean them often. On the other hand, sectional gutters require maintenance continuously. You need to check for clogs and leaks regularly. It's suggested to inspect every connection for signs of holes or breaks, which do happen over time and happen often.

3. Custom Installation
Seamless gutters are specifically designed to fit the unique requirements of every home with custom materials installed in custom lengths. Your gutter will deliver high performance and efficiency, best matching your home's specific needs. A professional Atlanta roofing supply contractor will help you design the perfect seamless gutter system to prevent potential water damage.
4. Long Lasting
Gutters start degrading from the joints, seams, and other weak areas soon because of debris buildup, water erosion, or other environmental factors. When you install seamless gutters, they will eliminate these weak points. Hence, you will end up with gutters that will last much longer and maintain their quality after a year.
5. Attractive Look
The rust and worn seams are the eyesores of gutters. Most homeowners intend to add seamless gutters to their homes. They maintain their quality for much longer, appear more uniform, and complement your home's overall design.
Bottom Line –
BRS Roofing Supply has been a local and trustworthy roofing supply contractor in Atlanta, GA, for over 15 years. If you want to invest in seamless gutters for sale in Atlanta, GA, you should rely on us to get the best products per your budget and personal requirements.
Our main aim is to deliver superior-quality seamless gutters in Atlanta, GA, and unparalleled service, ensuring affordable roofing solutions for roofing contractors and homeowners. For more information about how our Atlanta roofing supply company works, please contact us at 470-999-9997.