You need top-quality and branded roofing materials for roofing maintenance, repair, or replacement. Choose the best roofing supplier in Atlanta GA- BRS Roofing Supply that meets your expectations. When selecting a roofing supplier or metal roofing company in Atlanta GA, you should consider some points to make the right decision.
1. Convenient and On-Time Deliveries
Choose a roofing supplier that delivers products to your home or Jobsite. A reliable roofing supplier in Atlanta GA supplies products to homeowners and roofing contractors. Convenient and on-time deliveries are essential for both homeowners and roofing contractors. Make sure your roofing supplier ensures on-time delivery to get peace of mind!
At BRS Roofing Supply, we ensure you of providing roofing supplies at the scheduled time. We aim to save your time and effort. Having extensive years of experience in the industry, we understand a roofing project is essential for homeowners and contractors. Our team ensures that you do not have to wait long for the order delivery.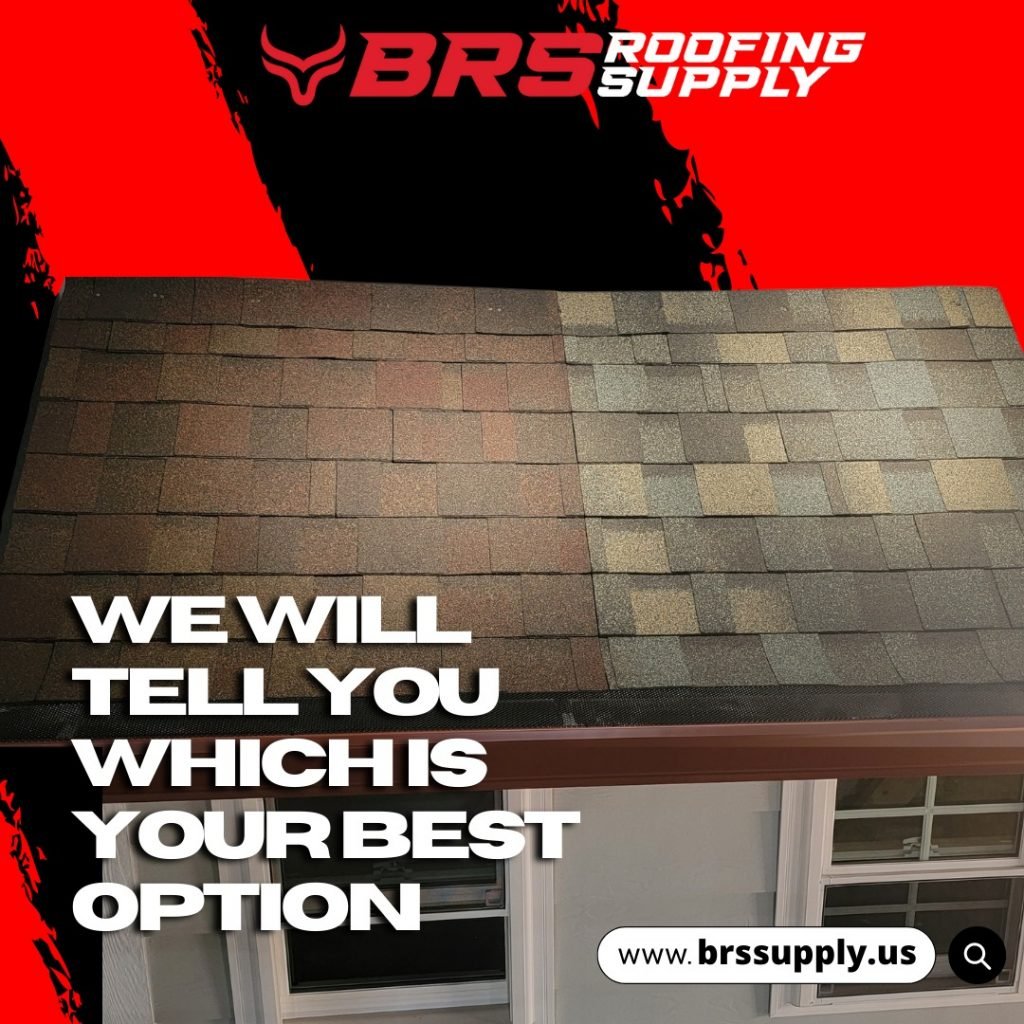 2. Personalized Customer Service
Who to ask about the queries related to the roofing supplies? A reliable roofing supplier should have an expert team to help you select and solve the queries regarding the roofing supplies. You may get a personal account representative to help with your purchase and orders. There are various ways to get in touch with the expert team of a roofing supplier, like email, call, or in person. A trustworthy roofing supplier ensures providing exceptional customer service that can leave you stress-free and relaxed about the product purchase and delivery.
With BRS Roofing Supply, you get the assistance of our expert roofing team. Our expert roofing team is ready to help you with your queries and provide the right solution regardless of your order quantity.
3. Top Brands at the Best Prices
A trustworthy roofing supplier in Atlanta GA should carry products from top brands, like GAF, CertainTeed, IKO, TAMKO, ATLAS, and more. Whether you are a homeowner or contractor, your reliable roofing supplier should offer you a diverse range of products from top brands in the industry. The best thing is when you get the highest-quality roofing supplies from the top brands at the most affordable prices.
BRS Roofing Supply makes it possible to get roofing supplies from top brands at the best prices in Atlanta GA.
4. Types of Metal Roofing
Metal roofing is one of the topmost requirements for every homeowner's or contractor's roofing project in Atlanta GA. It is wise to team up with a reliable roofing supply company in Atlanta GA that provides top-quality metal roofing of the best brands.
As a reliable metal roof dealer in Atlanta GA, BRS Roofing Supply provides you with durable and high-performance metal roofing panels that are perfect for residential and commercial projects.
5. One-Stop-Source for Homeowners and Contractors
The best roofing supplier is the one that works with homeowners and roofing contractors to provide the best solution.
At BRS Roofing Supply, we understand each roofing project is unique. Regardless of your small residential or big commercial roofing project in Atlanta GA, we are always there to provide you the top-quality products and materials.
Contact the most reliable Atlanta Roofing Supply Company today at 470-999-9997! At BRS Roofing Supply, we are happy to help you!